İzmir
İzmir, a large metropolis facing the Aegean Sea from western Anatolia, is Turkey's third most populous city and traces its history back 8,500 years. 
About
Through its history, İzmir has been a crossroads for diverse cultures and religions including Persians, Ancient Greeks, Assyrians, Romans, Byzantines and Ottomans; a fact easily felt when visiting. With a total population, including the surrounding region, of 4,425,789, İzmir shines as an economically and socially dynamic hub, emphasised perhaps especially by half of its residents being under 30 years old. 
Moving beyond its past, İzmir is also looking to its future and was amongst the 112 Mission Cities, chosen by the European Union to serve as frontrunners in the campaign to make European cities climate neutral.
In the Re-Value partnership, İzmir is focused on refining and expanding its holistic design strategy for its waterfront, benefitting from earlier strategies on its connection with the sea developed within the İzmirSea Project, and specific lessons drawn from various pilot projects, such as URBAN GreenUP. As the largest city taking part in Re-Value, İzmir's dense urban settlement around its waterfront puts an increased emphasis on the task of improving the quality of life as part of its roadmap for climate neutrality supported sustainable growth.
To benefit from the Re-Value approach in integrated planning and design, İzmir plans to further develop its Digital Twin efforts, to address issues like urban flood management and ecosystem vulnerability. With its increasing youth population, the city is experiencing a valuable buy-in from local folks when it comes to the digital tools available for them already; and aims to increase the data-driven insights in support of scenario-building and to inform the decision-making processes.
The efforts undertaken in İzmir are taken up in a close partnership between the İzmir Metropolitan Municipality (IMM) and The İzmir Institute of Technology (IZTECH), with IMM leading on the overall development of the city's strategy and IZTECH supporting especially on data creation, management/analysis, as well as data driven and transformative innovative solutions.
2
Local partners in Re-Value
30
District municipalities are part of the "Metropolitan Municipality"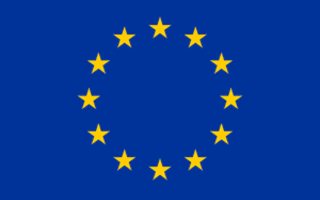 Start of the Re-Value partnership
The Re-Value partnership officially began work on January 1st, 2023.
There are no activites further back in the timeline. 

The sole responsibility for the content of this website lies with the project and in no way reflects the views of the European Union.
---