Cascais
Cascais, a beautiful coastal city just west of Lisbon, blends historic charm with long beaches, and a commitment to becoming a leader of the clean energy transition. 
About
Located to the West of Lisbon, Cascais is a coastal town in Portugal renowned for its stunning beaches, historic charm, and vibrant cultural scene. Its picturesque setting, surrounded by a natural park and a coastline dotted with protected stretches, attracts both locals and tourists. Cascais is not only known for its natural beauty but also for its commitment to environmental preservation, building resilience and addressing climate change. The town actively participates in several European projects, showcasing its dedication to sustainability.
With a rich history, perhaps especially influenced by being a favourite of Portuguese royalty in the 19th century, and easy access to the dynamic city of Lisbon, Cascais provides both coastal enjoyment and culture, while seeking to increase the prioritisation of its unique natural environment
Re-Valuing
Cascais efforts in Re-Value are driven by 'Cascais Ambiente', the municipal environmental company. The main objective is to increase its capacity and test how they can work with different innovative solutions to support urban planning and drive the energy transition in its waterfront areas. With a strong commitment to inclusivity, Cascais aims to actively engage local folks in the process, ensuring that their voices and needs are not only heard but also incorporated to improve the design of their urban areas.
In addition, Cascais is reviewing its climate policies and establishing new governance models that embrace the involvement of stakeholders, enabling them to contribute to the decision-making process. This will not only be to link in Re-Value but also to benefit from the synergies and actions already being taken in other local, national and European projects Cascais is engaged in. This collaborative approach not only strengthens community engagement but also ensures a more holistic and inclusive perspective as Cascais brings forward its sustainable transition.
Through these efforts, Cascais is determined to make the transition to climate neutrality irresistible, inspiring and motivating its local folks, visitors, and stakeholders.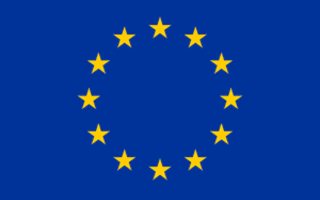 Start of the Re-Value partnership
The Re-Value partnership officially began work on January 1st, 2023.
There are no activites further back in the timeline. 

The sole responsibility for the content of this website lies with the project and in no way reflects the views of the European Union.
---