Burgas
Burgas is a vibrant city located on the southeastern coast of Bulgaria, overlooking the Black Sea surrounded by the vast Burgas Lake. 
About
Overlooking the Black Sea, Burgas is surrounded by three lakes (the largest complex of coastal lakes in Bulgaria) and the Black sea. In addition to substantial natural resources such as fish, game, sea salt, and cure mud which are important to the local economy, the lakes are also known for their exceptional biodiversity. Via Pontica passes through Burgas
It enjoys a prime location at the westernmost point of the Black Sea and with its beautiful seafront park, oftentimes uncrowded beaches, and a range of interesting museums, Burgas offers a lively atmosphere for residents and visitors. The city's strategic position, coupled with its thriving industries and growing tourism sector, make it a dynamic hub of economic and cultural activity. In 2009 Burgas also became one of the first Bulgarian cities to join the Covenant of Mayors and has since proved its commitment through involvement in numerous European climate and environmental initiatives.
Re-Value(ing)
In Re-Value, Burgas will work in their Waterfront pilot comprising different areas in the Burgas Bay, including important coastal parts of the city - the area of the northernmost residential district, near the airport, and the area of Salinas and "Atanasovska Kosa" beach. Here, the city will strive to make the most of both its coastal location and its surrounding wetlands integrating a holistic approach to its development through the Re-Value Innovation Cycles. The key focus will be demonstrating environmentally friendly urban solutions to achieve climate neutrality in its territorial coastal area, and integrating the specific roadmaps developed for sustainable development and integration of coastal areas into wider city strategies. 
Specific focus points for Burgas include the enhancement of not only sustainable transport infrastructure, but also the attitude and uptake amongst the local population, increasing the use and benefit of digital urban solutions and services for and by its citizens, by integrating and upgrading the functionalities and the scope of its intelligent urban systems, and the integration of new blue-green infrastructure and sustainable tourism opportunities into its urban planning.
2
Local partners in Re-Value
R3Motion Ferstival
Burgas
Bulgaria
RemoTion fest Burgas is a 5 day challenge to summon in one place digital nomads, remote workers and freelancers. The event aims to show the people sharing same philosophy...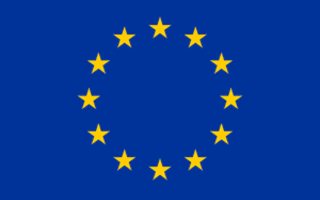 Start of the Re-Value partnership
The Re-Value partnership officially began work on January 1st, 2023.
There are no activites further back in the timeline. 

The sole responsibility for the content of this website lies with the project and in no way reflects the views of the European Union.
---